Best Bingo Bets is a website that reviews the latest bingo sites from 2017 and beyond.  This project was a combination of design, developments work and fine optimisation for search engines.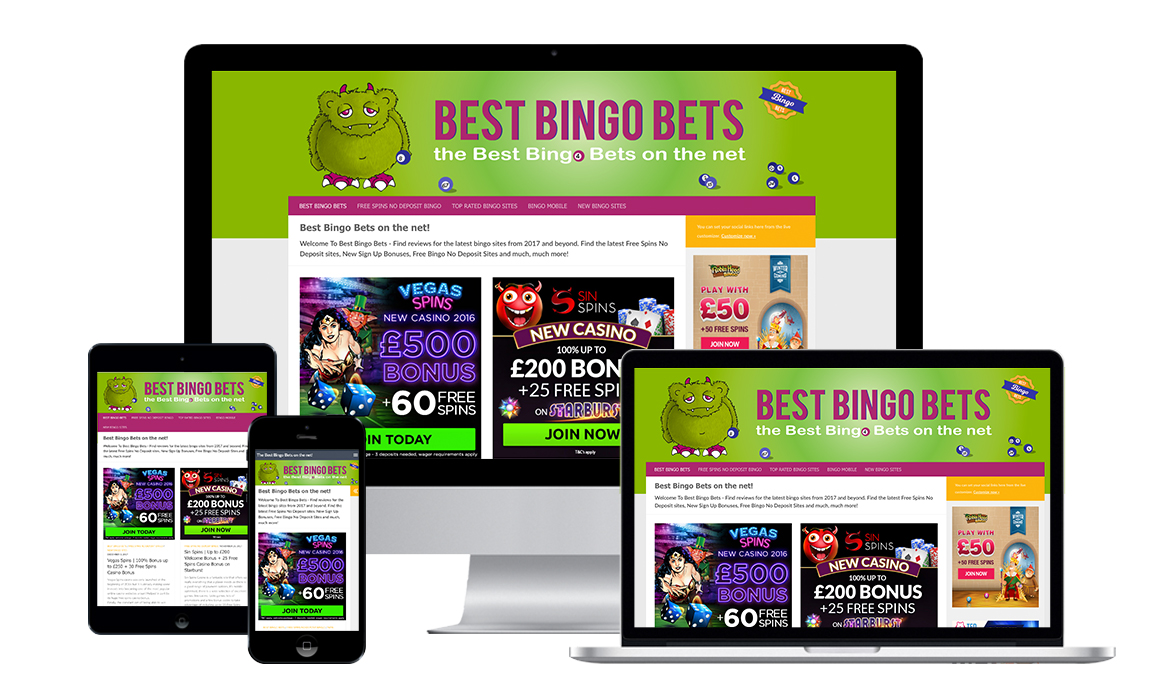 The Brief
Best Bingo Bets wanted a brand new website to write their casino reviews. Needed to perform great on mobile as most of their users are on devices.
There are many UK Bingo Sites that have popped up over the last decade and in 2017; as the level of excitement grows and the availability of games increases more and more Bingo Sites will appear on the net. Now the difficult part is certainly not finding new bingo sites, the tricky part is wading through the stacks of generic cookie cutter type bingo sites to find the genuinely appealing and highest paying bingo sites on the net.
Design
The result of this project has been a dynamic, fully responsive, perfectly optimised, beautifully designed website.